CLASS CLOSURES UNTIL FURTHER NOTICE DUE TO THE CORONAVIRUS
TAKE CARE EVERYONE STAY SAFE
MISSING YOU ALL
MICK + CAROL xxx
WELCOME TO AMIGOS LINE DANCE CLUB

Ladies and gents join us on the dance floor for a fun night out.
Learning to dance is something that you will not regret. Get hooked on line dance,thousands world wide already have. Its great fun and you will make lots of new friends. Children over 10 welcome with parent .
My dancers all know when they come to my class it will be a fun evening. We also enjoy weekend dance breaks away. No partner necessary, those with two left feet welcome ! Linedance is not all about C&W music as it was 20 years ago. No cowboy hats, boots + yee haa here. We dance to pop chart tracks , jazz, Latin, Irish, some new country, Dancing to all music genres. Same dances are danced all over the world.
Wednesday Beginner Class 6.30pm-7.30pm
Wednesday Improver Class 7.30pm-8.30pm

Friday. Intermediate Class 7.30pm. - 9.30pm
Phone 01329 832024
Mob 07905 299229
Email carolannstorey@aol.com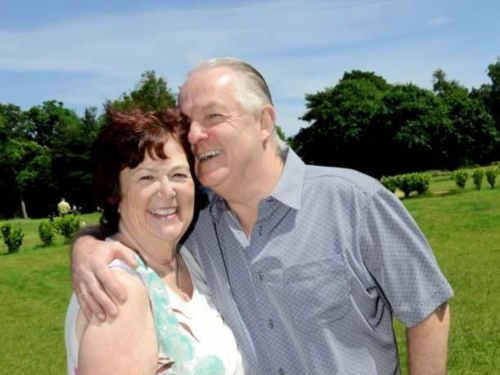 Mick & Carol
Mick is a fully qualified Linedance instructor of 18 years and a dancer of 20 years.
He has been teaching 13 years at Waltham Chase. Mick has 4 other classes in the area including
an Improver and an intermediate/ advance class here at Waltham Chase. Carol began linedancing in 1996

Amigos Friday night dancers, kindly demonstrating Mick's new dance Explosion for the beginner class 2020
Music track by STEPS Chain Reaction
Amigos Beginners dancers.
Absolute Beginner Dance called Outside In. 32 counts
Music - Outside Looking In by Lane Turner
Choreographer - Diana Dawson