We are back in the hall from August 10th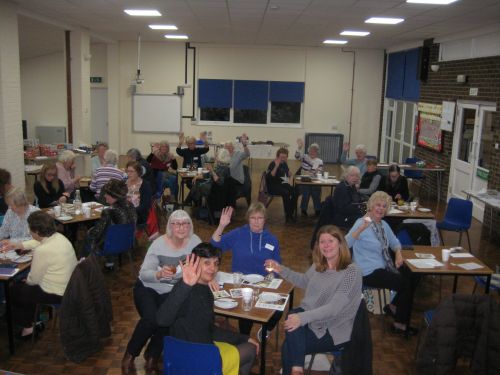 Waltham Chase WI - 'Inspiring Women'
Ladies, if you are looking for friendship, fun, laughter, learning something new, then do come and join us where you will find a warm welcome.
We meet at the Village Hall on the second Tuesday of the month 7.15 for 7.30 pm. We have over 40 members and enjoy good speakers, demonstrations, educational
outings, coach trips, a luncheon club, skittles, quizzes, and walks. Two jumble sales or 'recycling' events are held during the year and attract many followers.
Additional events are also organised by our County WI officers. Our WI logo is 'Inspiring Women'.
For more information please ring
Dianne Portman 01489 893815 e-mail diportman@outlook
PROGRAMME FOR 2021
August 10th Social evening and AGM
September 14th Speaker: Jack Wilson, talk on the creator of Noggin the Nog Bagpuss and the Clangers
October 12th Social evening Beetle Drive
November 9th Speaker: Susie Creal, talk on @Pyjama Fairies, helping children sparkle'
December 14th Christmas Meal at New Place