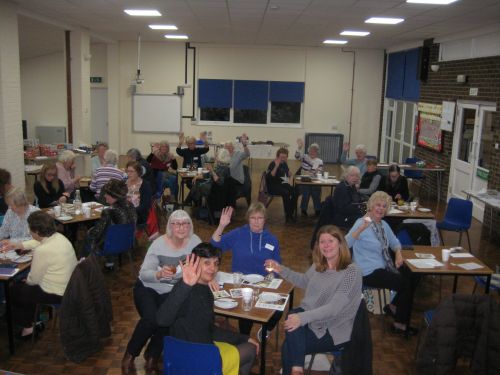 Waltham Chase WI - 'Inspiring Women'
Ladies, if you are looking for friendship, fun, laughter, learning something new, then do come and join us where you will find a warm welcome.
We meet at the Village Hall on the second Tuesday of the month 7.15 for 7.30 pm. We have over 40 members and enjoy good speakers, demonstrations, educational
outings, coach trips, a luncheon club, skittles, quizzes, and walks. Two jumble sales or 'recycling' events are held during the year and attract many followers.
Additional events are also organised by our County WI officers. Our WI logo is 'Inspiring Women'.
For more information please ring
Dianne Portman 01489 893815 e-mail diportman@outlook
PROGRAMME FOR 2022
11th January Resolutions and Subs, entertained by 'The Salty Sea Dogs'
8th February 'Treveil's Travels in India' Speakers Linda and Ian Treveil
8th March 'A Candle Making Demonstration' by Brian Graham
12th April Our 47th Birthday Meeting. Entertained by the Soberton Strummers
10th May A.G.M.
14th June Garden Meeting
12th July 'Beatrix Potter' a talk by David Stocks
9th August A Walk followed by a meal
13th September 'Amusing Animals in History' a talk by Susan Howe
11th October Social Evening
8th November 'The Titanic, Passengers and Crew' a talk by Jack Wilson
13th December Christmas Meal