Waltham Chase Caravan Club
The Waltham Chase Caravan Club is a small friendly club, formed over 40 years ago, that welcomes all types of campers including tents and Motorhomes. The list of rallies is sent to all members in November, and our monthly rallies start at Easter through to October.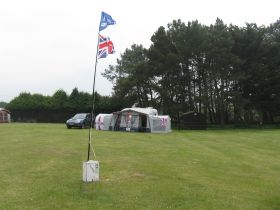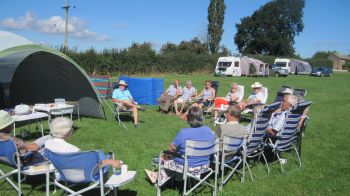 Venues for are usually within 50 miles of Waltham Chase but may be further for bank holidays. They are normally rural without facilities except for fresh water and waste disposal, so your own sanitation is essential.
At the moment, the average cost is about £10 per night. A few sites have electric hook ups, but these come at extra cost and cannot be guaranteed.
How long you come for and how you spend your day is entirely up to you, this an easy going, friendly club that welcomes senior citizens and families with children, grandchildren and dogs. The subscription is £15 annually.


The Annual General Meeting followed by a meal is held every year in November in the Waltham Chase Village Hall.
If you are interested or require more information please contact the Secretary
Here are the list of our rallies for 2024
4th to 11th April 2024 White House Farm, Budletts.............. at £7.50 per night
9th to 16th May 2024 Parley Glade, Parley........................... at £13.00 per night
20th to 27th June 2024 Furzebrook, Wareham..................... at £9.00 per night
18th to 25th July 2024 Oakleigh, St Owens Cross................. at £10.50 per night
8th to 15th August 2024 Paddock Wood Farm, Albourne...... at £15.00 per night
5th to 12th September 2024 Colyton Hill, Colyford............... at £10.00 per night