All Rotary meeting have been cancelled until further notice
BISHOPS WALTHAM ROTARY CLUB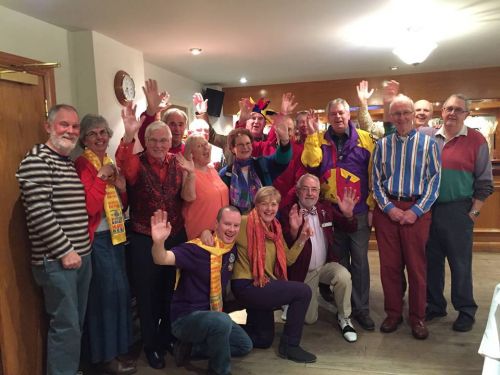 If you would like to know more about Bishops Waltham Rotary Club, how is raises funds for projects at home and abroad please visit our website.
We are a small (37 at present) dynamic group of like minded people of all ages and backgrounds, who meet once a week to not only give something back to the community in which we live and work, but to organise charity events, socialise and network
THINK ROTARY IS FOR YOU? WONDERING HOW YOU CAN MAKE A DIFFERENCE? WANT TO KNOW MORE? OR why not become a friend of Bishops Waltham Rotary, no subscription to pay, no regular meetings and just help out at some of our projects ,so let us know about yourself and join our friendly group.

You are welcome to join us and if you would like to find out more about who we are and what we do, please get in touch via the website or contact our Secretary David Dibb-Fuller on 01489 896565 or make contact via the website above.
Some of us work full time; some part time and some are retired.
We would love you to come along and join us, have a bite to eat and meet us. Just let us know in advance (if you can) via the website above, 'or click here' so we can ensure there is plenty of food to go round!
We meet at East Horton every Thursday at 7 for 7.30. On fifth Thursdays we most likely meet with friends and partners either at the Club or other venue for a social event.
Bishops Waltham Rotary Club is a dual gender club!You may also visit Rotary here on youtube...
http://www.youtube.com/watch?v=vUIUbK5nGCU&featur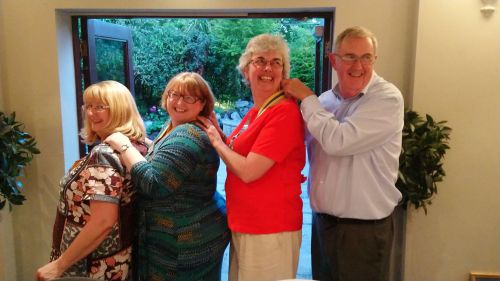 President John Natt reaches the end of his Presidential Year and hands his chain of office on to Linda Treveil for the year 2019/20 and she hands hers onto Mandy Tourle ( 2020/21) who also hands hers on to Sara Walker (2021/2022).